Pool Closing in Lake Como, New Jersey
Closing your Lake Como Pool?
Swimming pools need to be well cared for at every stage, from opening day through to the end of another swim season. Lester Pools Inc. provides professional service on all models to any property in the region, including affordable, prompt pool closing in Lake Como, New Jersey. Whether you need to close down an above-ground, on-ground or in-ground pool in Lake Como, Lester Pools Inc. has the expertise required.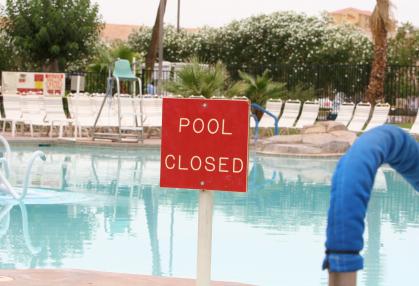 Pool closing in Lake Como takes time, and hiring a professional pool cleaning company to handle this job makes sense. Lester Pools Inc. staff have years of experience, established in the New Jersey region since 2007. Our employees receive extensive training and hands on experience to ensure they are up to date with the latest trends in the pool maintenance industry, including energy efficiency, environmentally friendly products and pool durability.
Lester Pools Inc. offers premium service at reasonable prices, working hard to help Lake Como residents affordably maintain their outdoor living spaces. Protect your investment by ensuring a professional clean up, inspection and pool closing performed by Lester Pools Inc.. Our rates are guaranteed to be competitive within the Lake Como region; just call and ask for a quotation.
We maintain our local reputation with hard work and diligence, and remain dedicated to the pool maintenance industry. Lake Como pool owners often go to Lester Pools Inc. staff for advice and direction. We're available for more than just pool closing, and our expertise and knowledge will help keep your pool sparkling all season long.
Budget your time wisely by having a professional look after your pool closing in Lake Como, New Jersey. Lester Pools Inc. provides dependable, affordable and knowledgeable services that Lake Como residents can rely on to extend the life of their pool. Call (732) 201-4521 today for more details and to obtain your free estimate.
---
Call for FREE Pool Closing Quote
---
WHAT CUSTOMERS ARE SAYING:
5★★★★★ - "Awesome service"

Jimmy in Jackson, NJ

2019-06-12

5★★★★★ - "I am having a great experience with Lester--they have been prompt and gave a good price on a new inground liner--the job was done quicker than any other company I checked with--Gustavo was the installer who worked extremely hard --he was courteous and knowledgeable--the pool is filling with water now'- I will follow up with a final statement when they come to open and complete the job"

Jack&Diane in Lakewood, NJ

2018-06-25

5★★★★★ - "Hi--I needed a liner for my inground Grecian pool-- I called several places and it was going to take at least 4 weeks to get anything done--Lester Pools got the liner and was at my pool to install in 10 days--Elizabeth at the office is very nice and attentive--my installer, Gustavo, worked very hard all day long and the liner looks great so far--he is coming back tomorrow to finish up and open pool--i will update my review when the job is complete....."

Jack & Diane in Lakewood, NJ

2018-06-21

5★★★★★ - "An amazing job by www.Lester-pools.com
I had to change my liner and they were great - changed it in 1 day.
If you need your pool opened or a new pool installed, I definitely recommend."

Brenda K Starr

2018-05-21

5★★★★★ - "Lester gave me a quote that was way below what I thought it would take to replace my liner. He drained the pool, measured, and the liner came in 2 weeks. It took him and two workers about two and a half hours to install it. They did a perfect job! I also had my filter and pump replaced by Lester. I would highly recommend them for all of your pool services."

Joe in Jackson, NJ

5★★★★★ - "Lester and his team were friendly, on time, affordable, professional, and fast! They cleaned the cover and water bags, folded everything so nicely and were even able to fix a cracked pvc pipe to our filter that we weren't aware of right then and there! I highly recommend them, especially after comparing them to other local pool service companies in the area, they rocked it! Thank you Lester and team!"

Deborah J. in Monroe, NJ

5★★★★★ - "Phenomenal! Lester was great to work with! I needed my liner changed and Lester and his son got the job completed in less then a day! I would recommend them to everyone I know. Thanks for the help, Lester Pools!"

Kenneth Pommerencke in Jackson, NJ

★★★★★ - "Hi my name is IMDb.me/ChrisVictor from the Blockbuster Hit coming to a Theatre Near You on May 20th 2016 as well as on Video On Demand too ! I highly Recommend Lester Pool's for all your Pool Care Needs !"

Chris Victor in New York, NY

★★★★★ - "I recently had the good fortune of finding Lester of Lester Pools Inc. Upon turning on my pool pump, water gushed everywhere since a pvc union from the filter had cracked. I called Lester Pools and they came out the same day. Lester and his son had the job completed in 15 minutes and at a very reasonable price. I will be calling them in the future for any of my pool needs ! Lester (who looks like George Washington) knows what service is about."

Bob in Manalapan, NJ
---
Call for FREE Pool Closing Quote
---